The SCG API provide the functionality of sending messages that include attachments. The SCG portal enable the user to upload files to be attached when sending SCG messages.
This document provides a step-by-step procedure to upload a file to the SCG Attachment Service for later use when sending messages.
Uploading a file into SCG Attachment Service through the UI (SCG portal)
1. Log in to SDC portal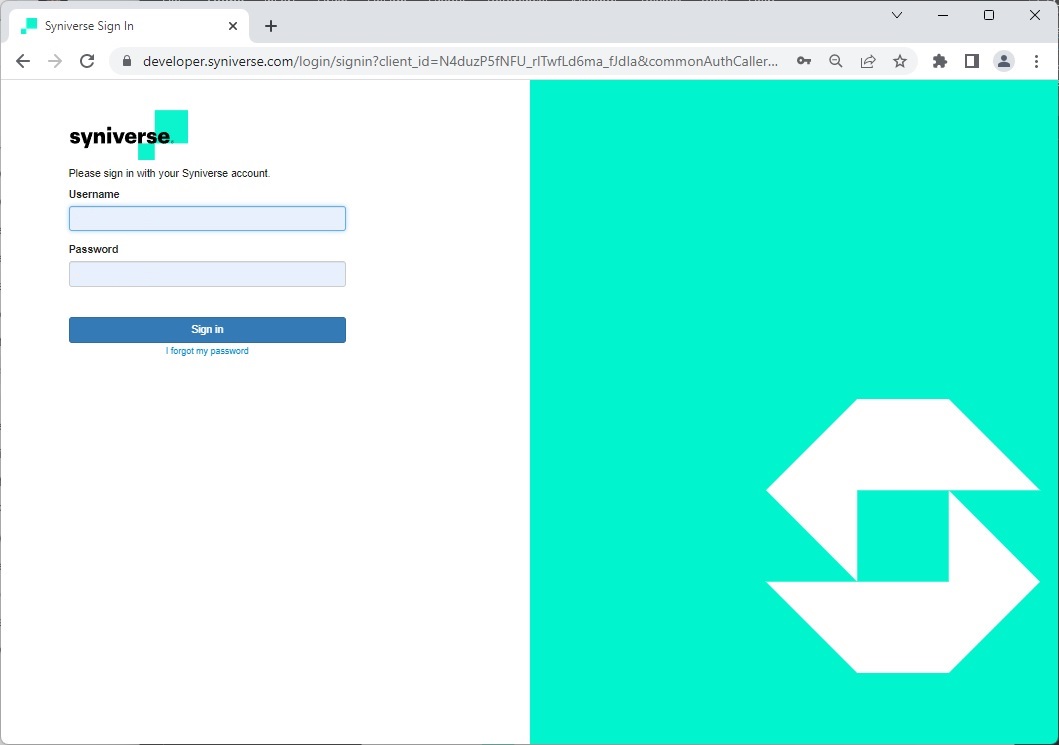 2. Click on the Voice & Messaging Console menu option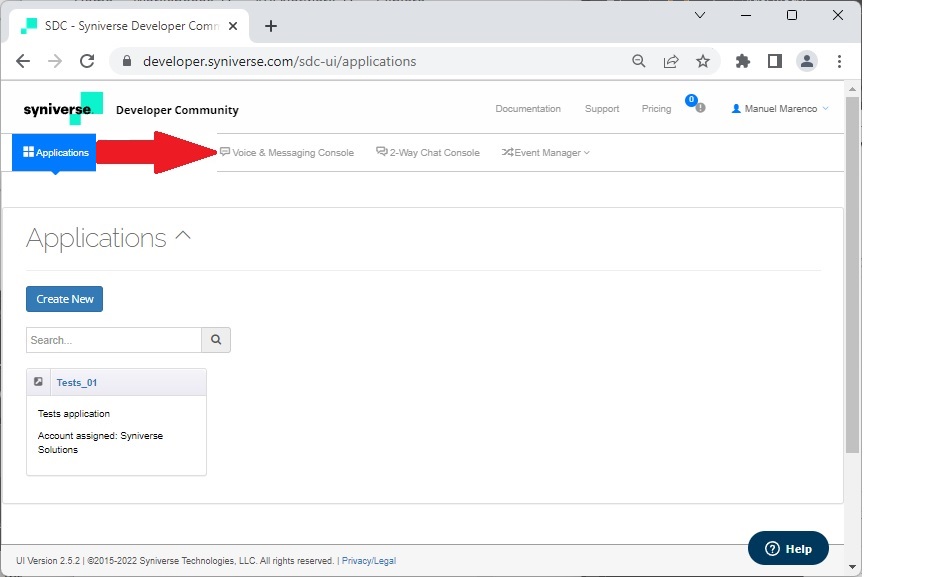 3. Select you SCG account and click Select button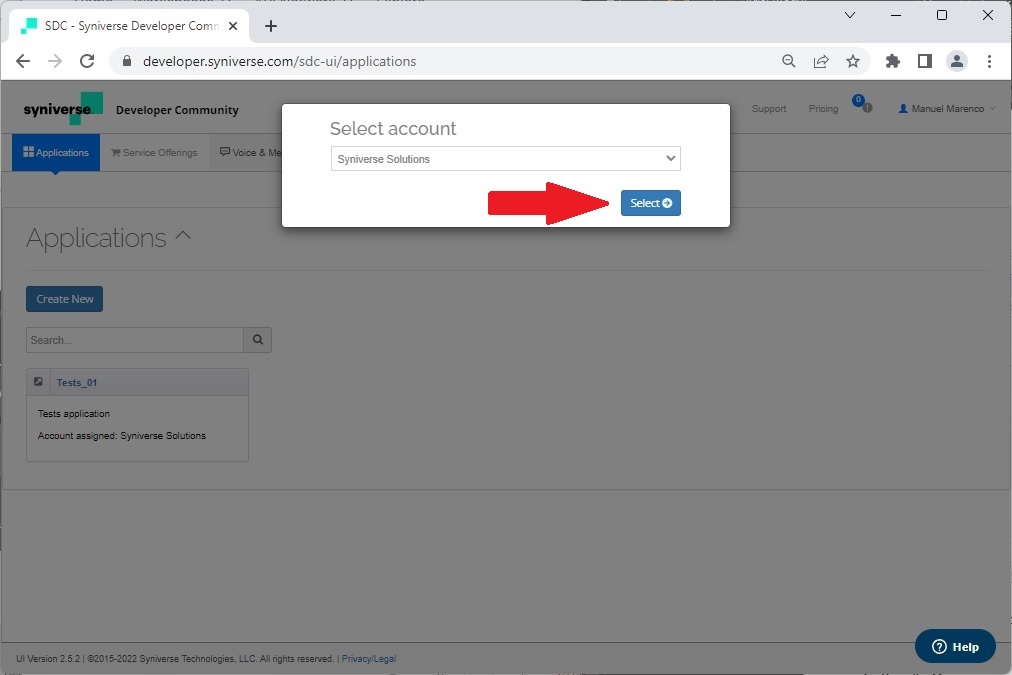 4. Click the Messaging menu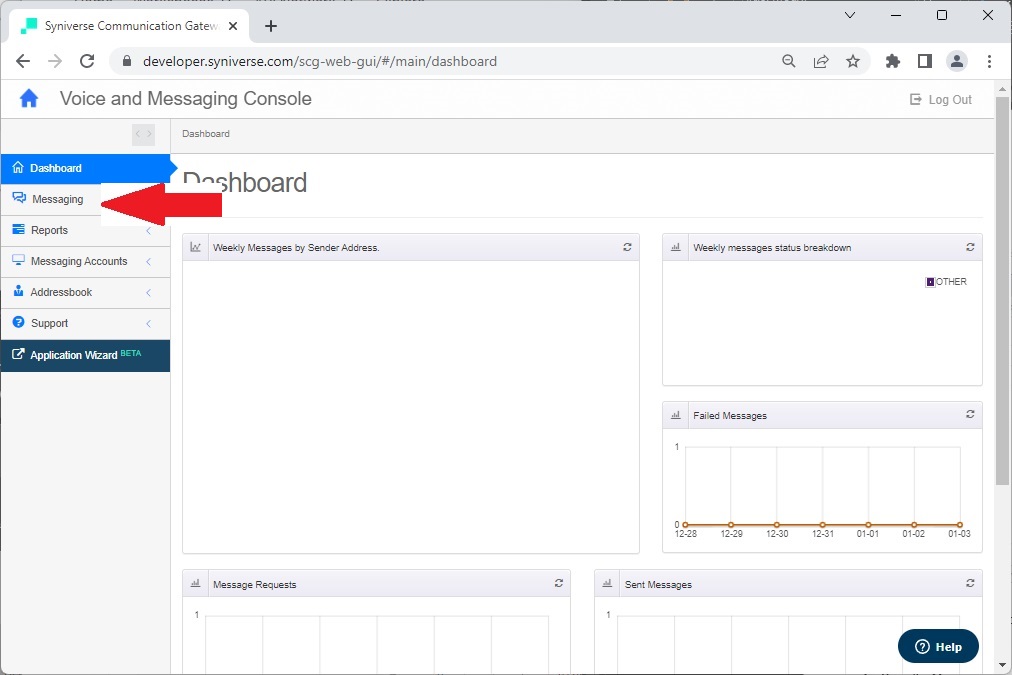 5. Select Attachments option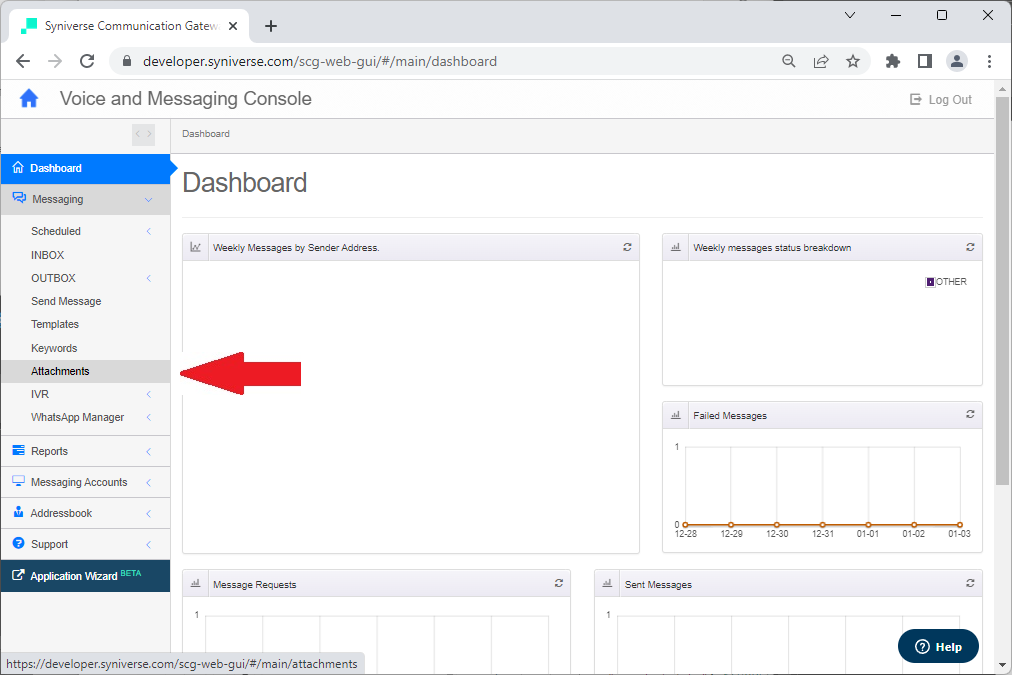 6. Click the + New Attachment button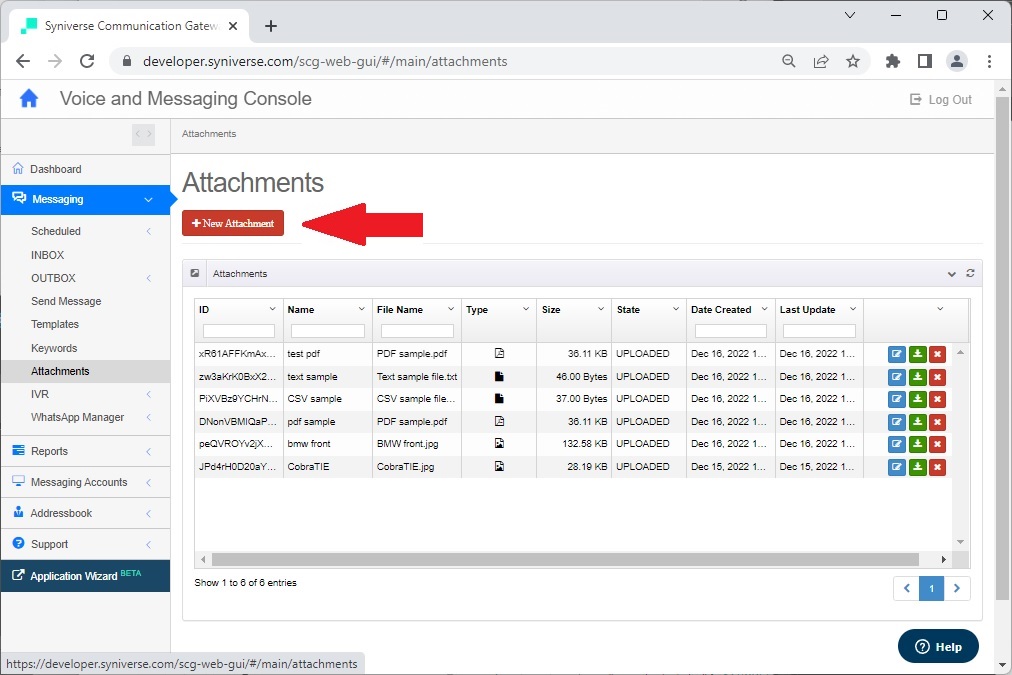 7. Type a name for SCG attachment and select a file using the browser by clicking the Select file button.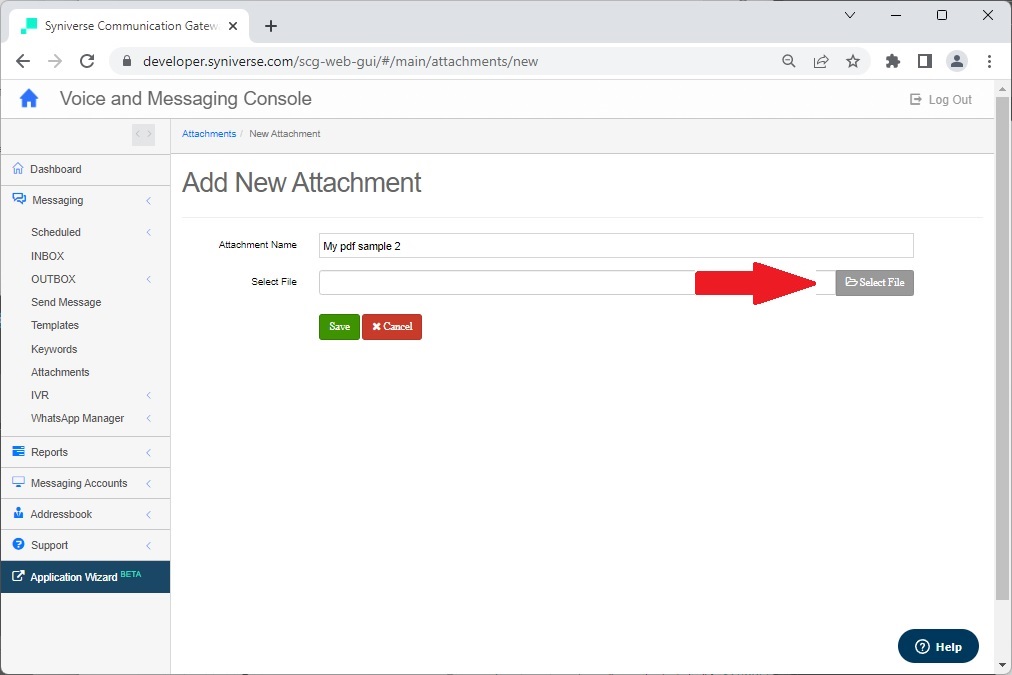 Select the file to be uploaded as attachment and click Open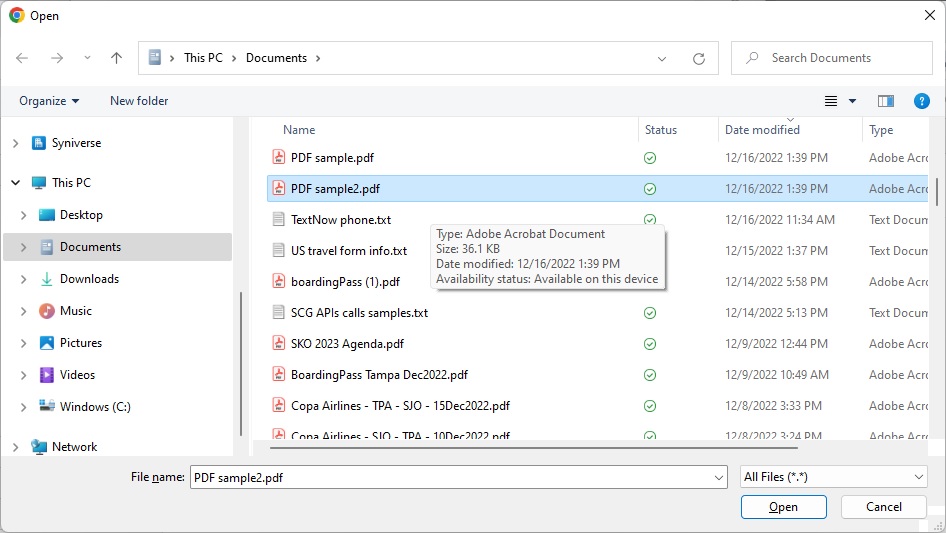 8. When ready, click the Save button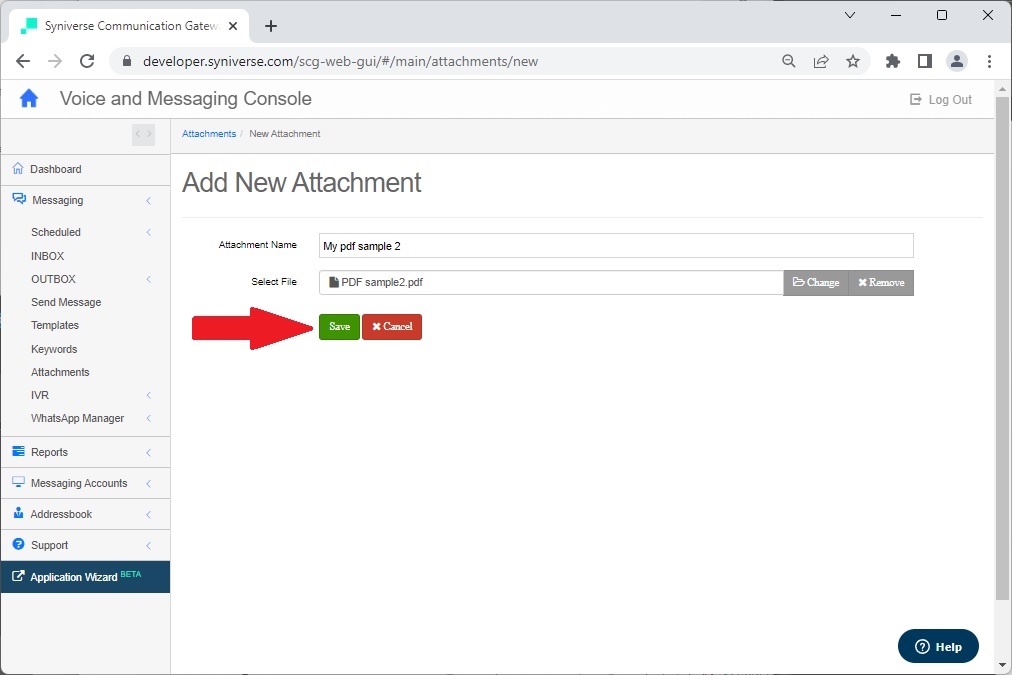 9. A successful created message will be displayed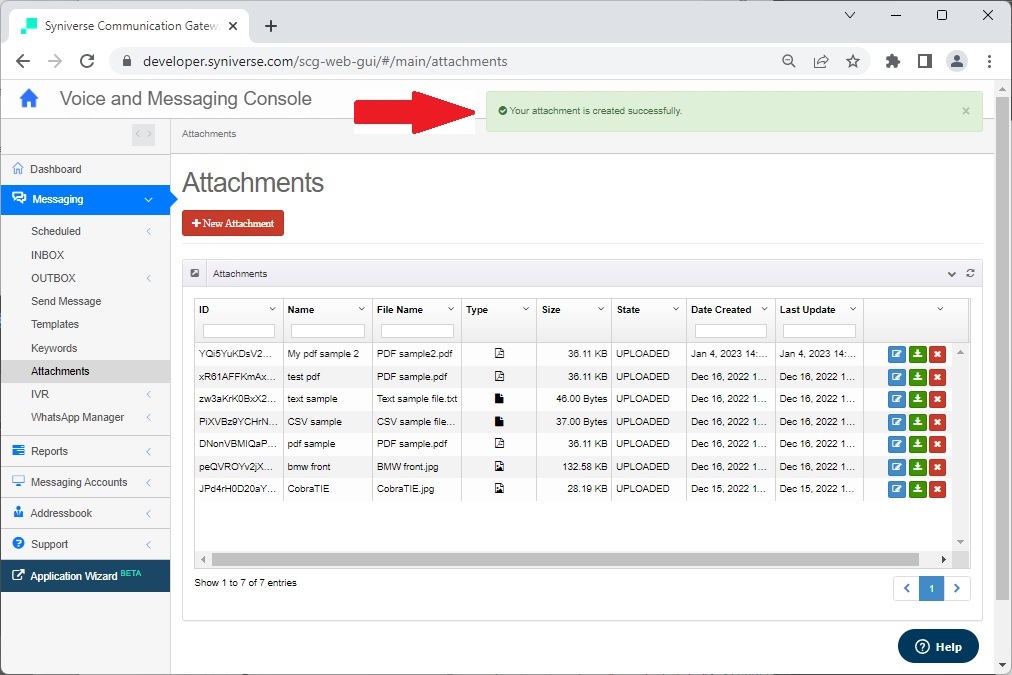 Your file is now stored in the SCG Attachments Service and can be attached to a SCG message using the SCG API.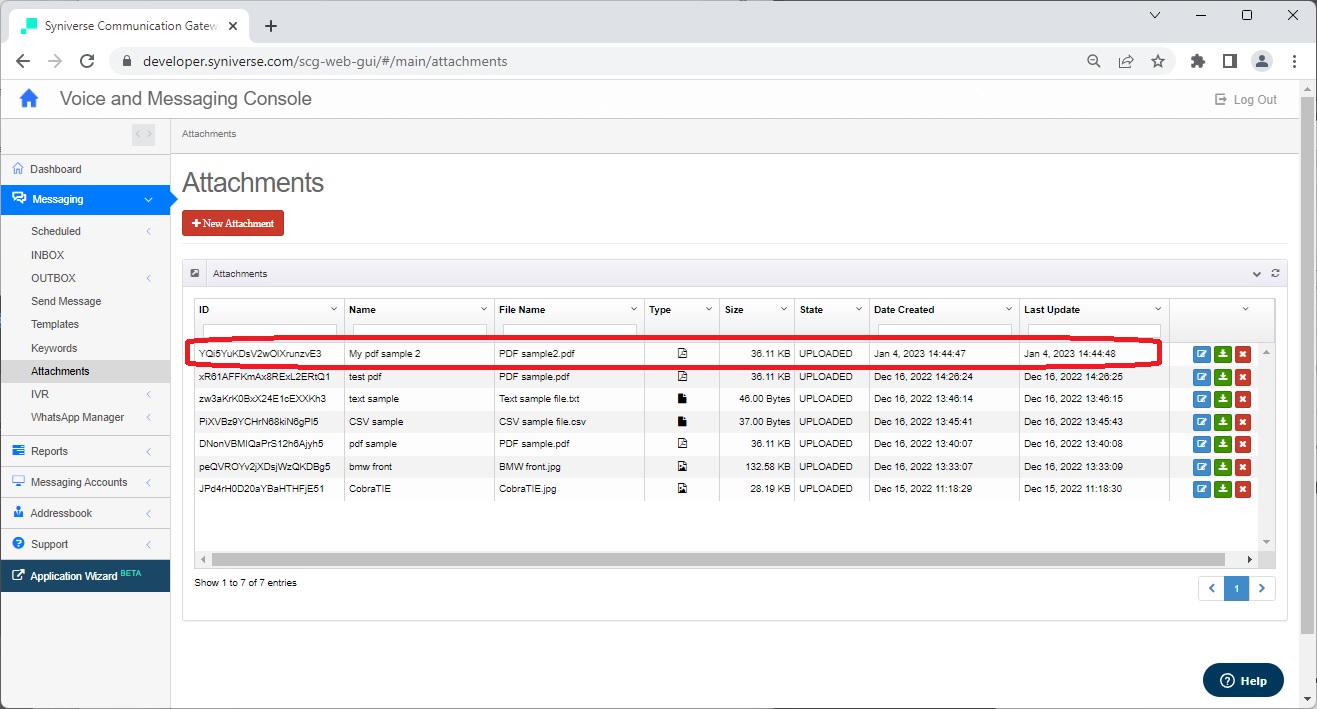 For further information on how to use attachments using the SCG API click How to use attachments with omni-channel messaging API. – Syniverse Developer Community